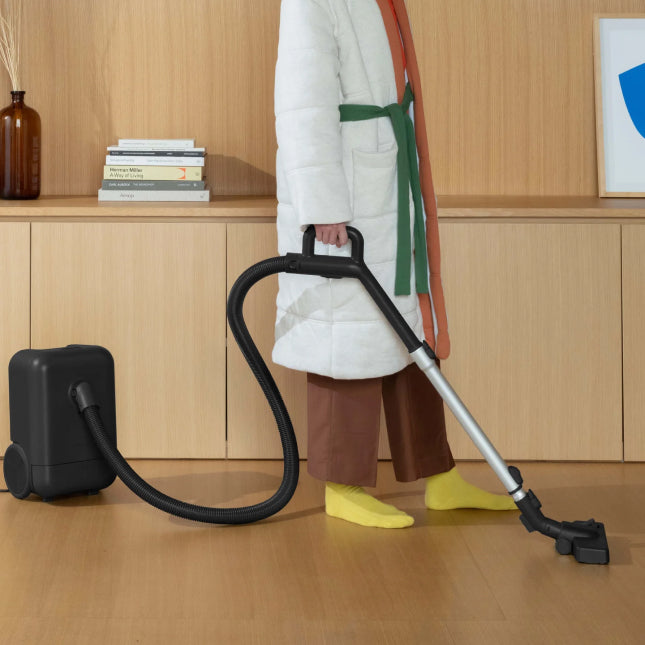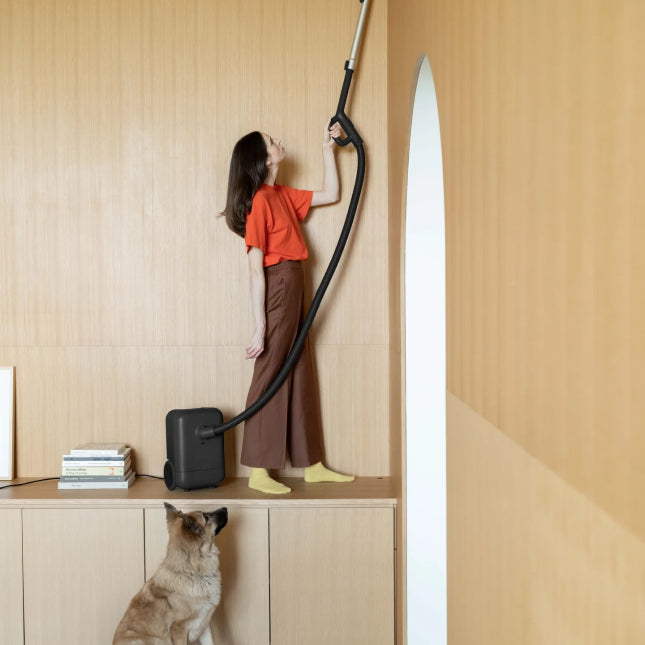 The Airsign Advantage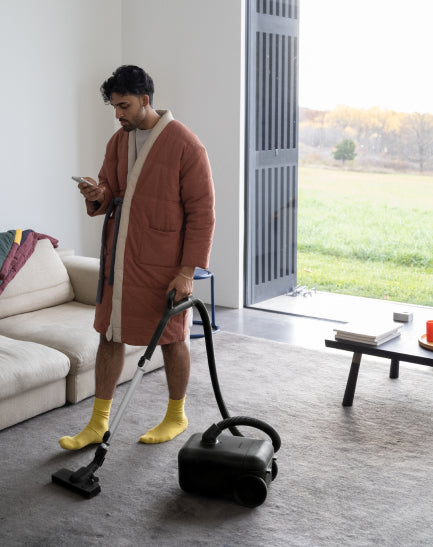 More (Quieter) Power.
Keeping the motor on the ground and out of your hands allows for a bigger engine with more suction. Tightly sealed gaskets keep canisters quieter than the competition.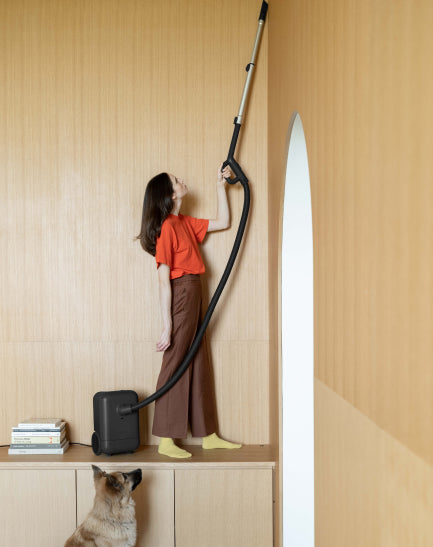 Multipurpose.
With its lightweight wand, canisters allow
you to reach your highest curtains and
lowest hidden crevices.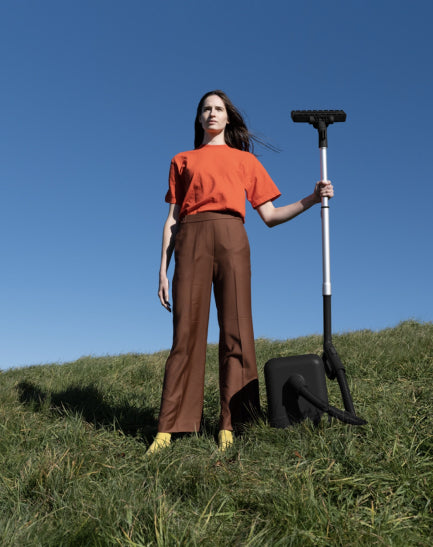 Sustainably-minded.
Using bags dramatically increases the useful life
of the vacuum by keeping dust away from
the motor — and out of your home.
Press
"Compact, powerful, sustainable: is this the future of vacuum clearners?"
"If you were lacking closet space your could leave our Airsign sitting elegantly in the corner of the living room, like a Noguchi sculpture with suction power."
"Airsign has the most sustainable vacuum
on the market"
"The Vacuum Vibe Shift Is Here And it's - gasp! -
not from Dyson"
"This Under-$300 Airsign Vacuum Gives My $800 Miele a Run for Its Money"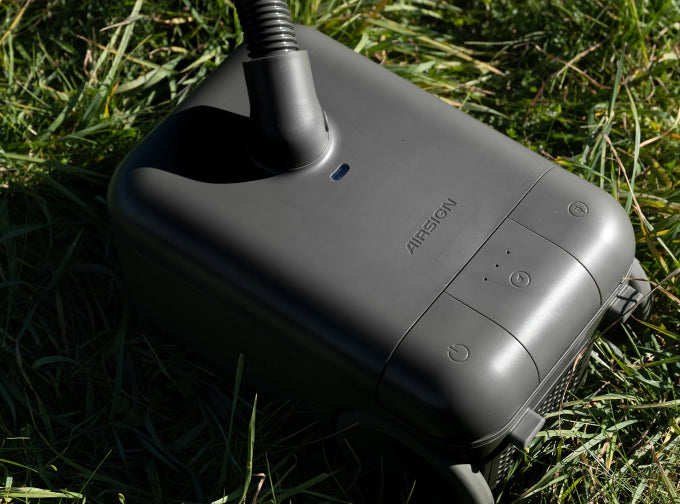 Environmentally Minded
Airsign's HEPA vacuum is made of 20% recycled plastic, making it the cleanest cleaner on the market. And its biodegradable bags means it leaves no waste behind. We also designed the product to be repairable and it's engineered to last a long time.

We also use recyclable aluminum where possible. We avoided using glue, painted parts and permanent snap fits so that this product can be easily repaired or recycled at end of life. This vacuum is truly designed with the environment in mind.
HEPA Filtration for the Masses
HEPA-14 filtration captures 99.995% of harmful airborne particles like bacteria, mold, pollen and dust. We've combined HEPA with a sealed system on the vacuum making sure the air that comes out of the vacuum is totally clean.

The Airsign HEPA filter replacement works like you're swapping a cassette tape, uses a charcoal layer, and is almost entirely paper based.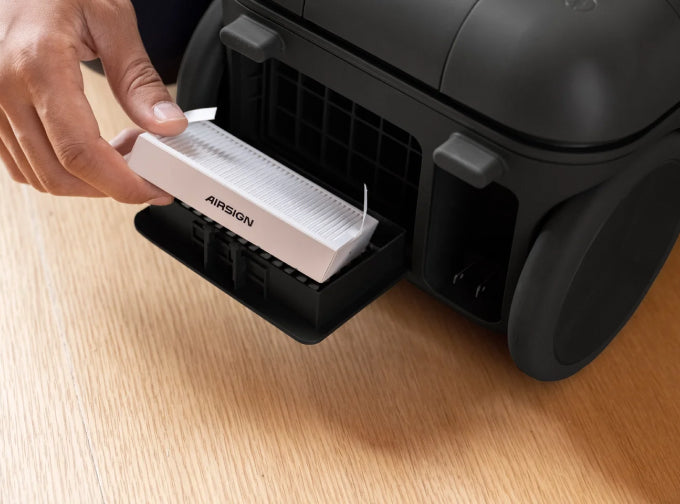 See what others are saying
My new toy, I love.Exactly that I needed.
Perfect for my house. Even my cat is not afraid .
Vacuum very efficient and perfect for
domestic use. It meets my expectations !
Incredible vacuum, so easy to use, so efficient
to clean carpets, but small in size. I recommend!
The Airsign in Action
Explore how our customers clean their space with the @Airsign vacuum.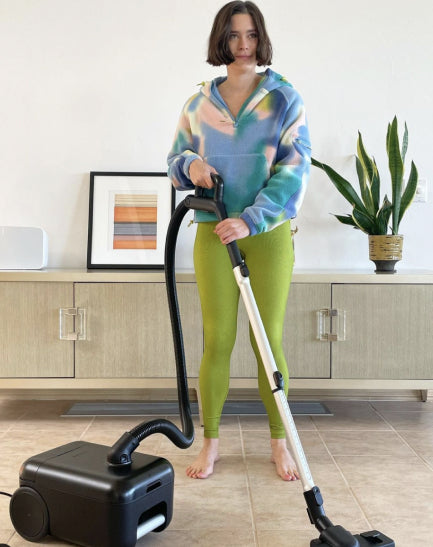 @haydoggydog
"This is a beautiful and super powerful vacuum that doesn't break the bank! I am very happy with my airsign!"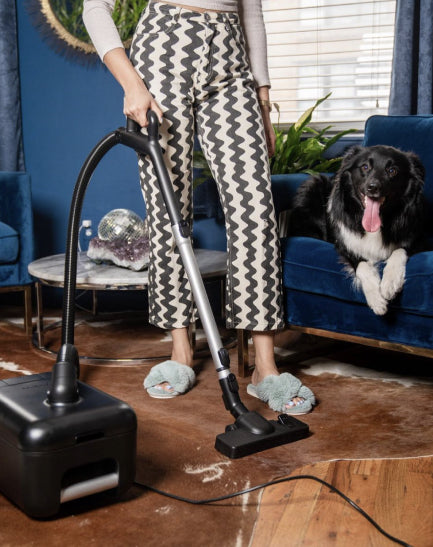 @haydoggydog
"This is a beautiful and super powerful vacuum that doesn't break the bank! I am very happy with my airsign!"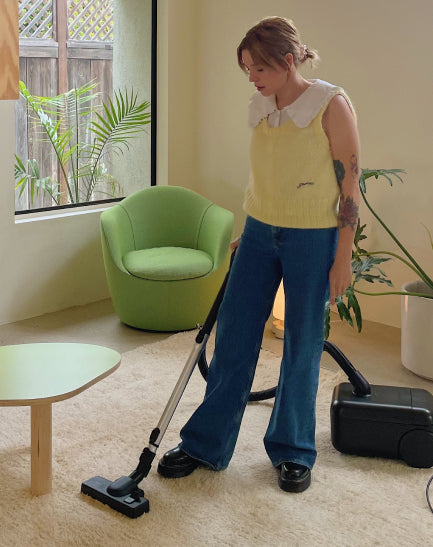 @bbrill
"With its beautiful streamline minimalist design, amazing suction power (plus an air filter!!)— it checks all the boxes!!"
FOLLOW US