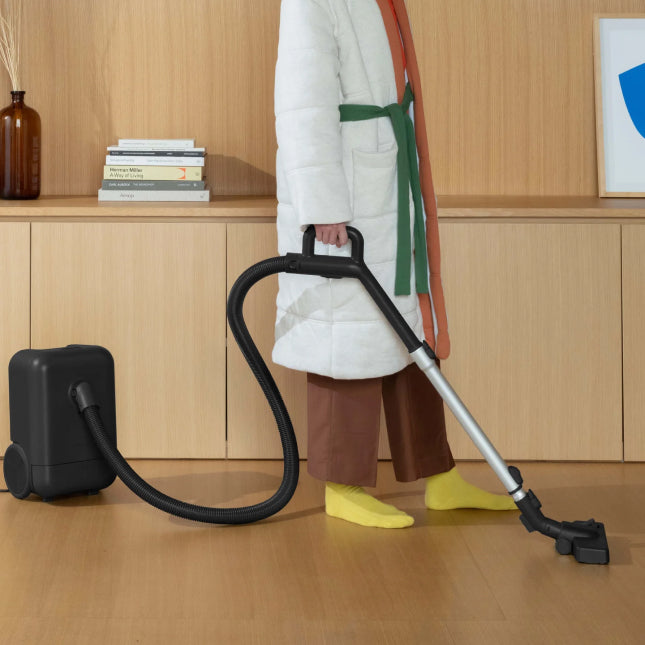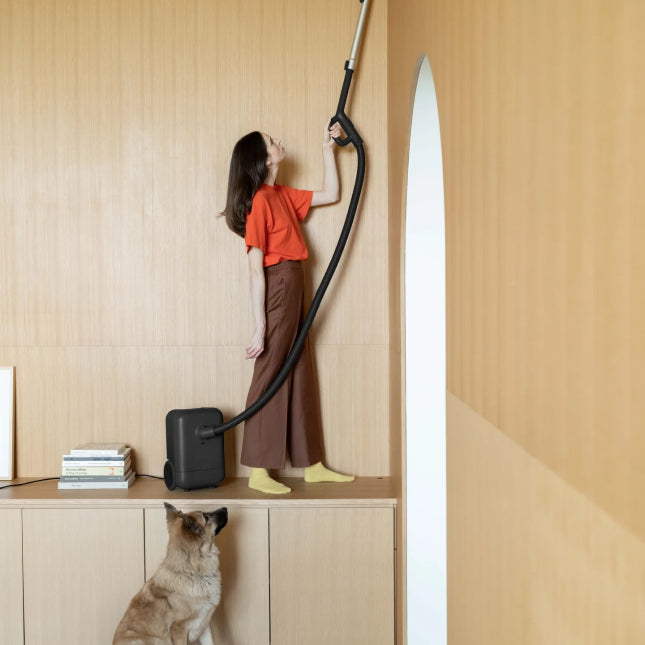 The First and Only Clean Cleaner, Under $300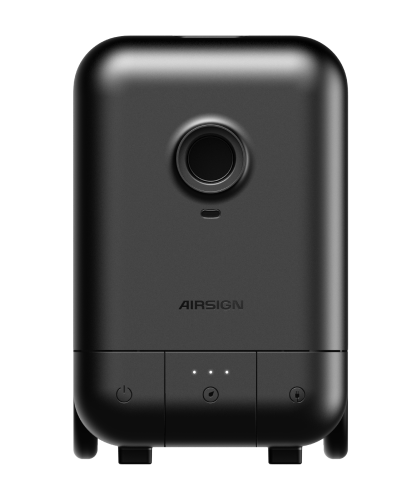 1200W Motor:
Among the most powerful (and quiet) vacuums on the market.
All-Surface Usage:
Extendable wand, dual-surface floorhead, crevice & brush tools.
Biodegradable AirBags:
Return your dirt to the earth.
HEPA-14 Filter
Sucks up 99.995% of particles
SHOP NOW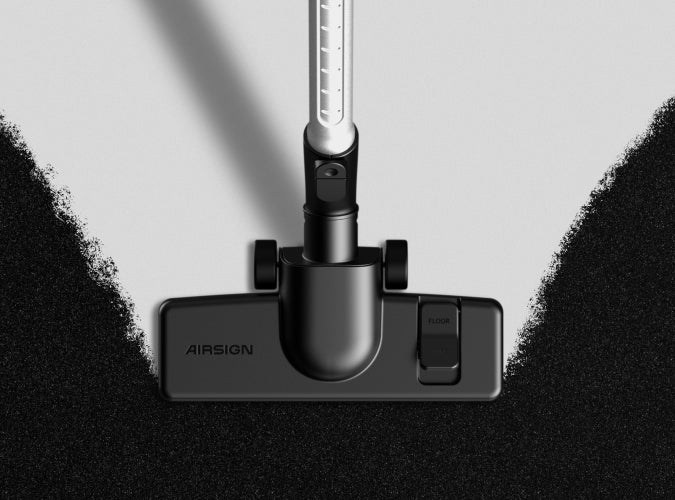 We Have Power
Your traditional vacuum is begging to be improved.
So we researched, interviewed, studied and tested until we
created one that doesn't just keep dirt up at night—the Airsign challenges the idea of what a vacuum can be.

High-performance. Well-designed. Sustainably-crafted.
HEPA Filtration for the Masses
HEPA-14 filtration captures 99.995% of harmful airborne particles like bacteria, mold, pollen and dust. We've combined HEPA with a sealed system on the vacuum making sure the air that comes out of the vacuum is totally clean.

The Airsign HEPA filter replacement works like you're swapping a cassette tape, uses a charcoal layer, and is almost entirely paper based.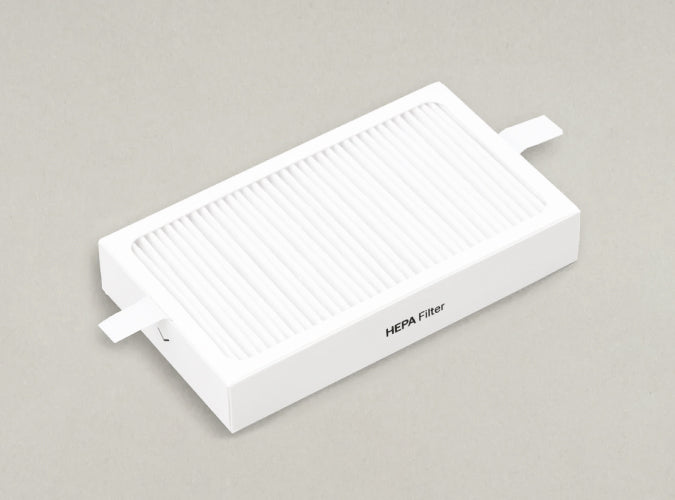 "This vacuum is space saving, powerful and easy to use"
Super easy to assemble. Sleek compact design and works great! First vacuum I don't need to hid away. Better than my old dyson at half the price!
Smaller but more powerful than my current vacuum it will be my go to for cleaning the house. Highly recommend.
This vacuum works its magic in every way…it is beyond powerful, easy to maneuver and is as easy on the eyes as possible when it comes to something like a vacuum.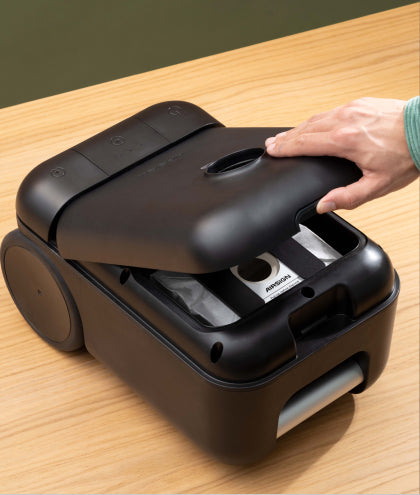 Longer Lifespan.
Using bags dramatically increases the useful life of the vacuum by keeping dust away from the motor.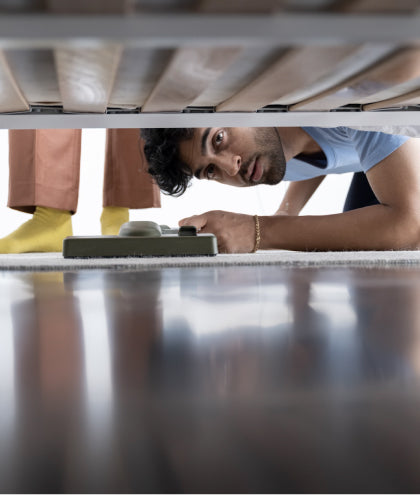 Multipurpose.
With its lightweight wand, canisters allow you to reach your highest curtains and lowest hidden crevices.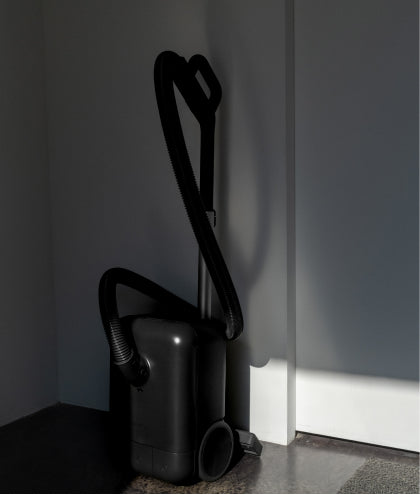 Quieter.
Tightly sealed gaskets keep canisters quieter than the competition.
Dust-Locking Tab.
Keeps dust trapped for the cleanest cleanup possible.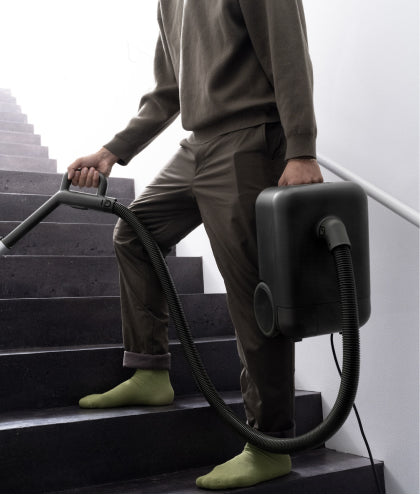 More Powerful.
Keeping the motor on the ground and out of your hands allows for a bigger engine with more suction.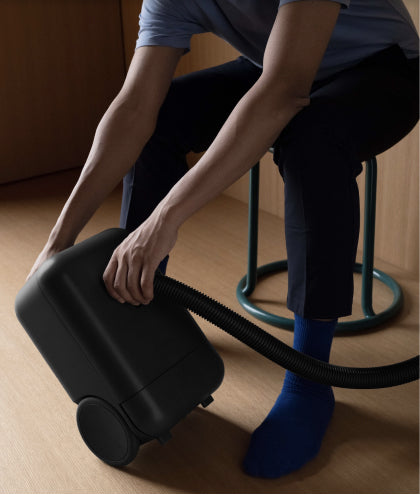 Dust-Locking Tab.
Keeps dust trapped for the cleanest cleanup possible.

"Compact, powerful, sustainable: is this the future of vacuum cleaners?"

"If you were lacking closet space your could leave our Airsign sitting elegantly in the corner of the living room, like a Noguchi sculpture with suction power."

"This Under-$300 Airsign Vacuum Gives My $800 Miele a Run for Its Money"

"Airsign has the most sustainable vacuum on the market"

"The Vacuum Vibe Shift Is Here And it's - gasp! - not from Dyson"